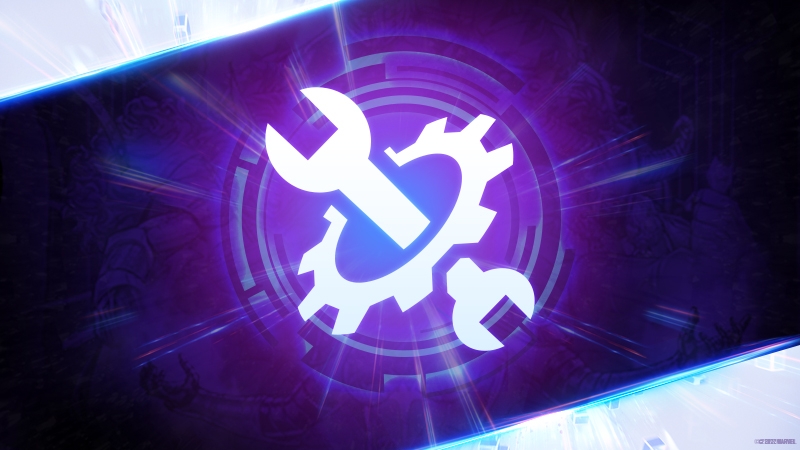 News Source: Official Website of Marvel SNAP (marvelsnap.com)
Marvel SNAP finally finishes its January 10th update and it is filled with more fun stuff and new things to explore!
A new feature, Artist Credits, is where you can now tap the Variant Label above the cards in your collection to see information about who the illustrators are.
There are also some general changes to the game such as the collection view automatically filtering your favorite variants when editing a deck, you also get Russian language support, and also an addition of a 'Pro Bundle' which can be a great buy if you are a new player.
See more details here:
---
GENERAL UPDATES
The collection view automatically filters to your favorite variants when editing a deck.

When cards trigger each other in a loop that lasts too long, the game will now "fast forward" to the end of the loop. We're looking at you, Wong-Onslaught-Mystique-Ironheart!

Orka's issue has been fixed, and the card is now in Series 4.

Russian language support

For new players who want to jump right in, we're releasing a one-time purchase, 'Pro Bundle' with 12,500 Credits and enough boosters to upgrade 8 cards from Common to Infinity.

Reserves now reward different amounts of Collectors Tokens once you collect all Series 3 Cards. The individual amounts vary from 200-600 instead of only 400. However, the token earning rate remains the same.
---
AUDIO
New Location Sounds:
New Card Sounds:
---
ART & VISUAL EFFECTS
New Visual Effects for Aero and Polaris
---
CARD UPDATES
Aero 5/8 -> 5/7

Galactus 6/3 -> 6/2

Leader 6/4 -> 6/3

Nova 1/2 -> 1/1

Drax 4/4 On Reveal: If your opponent played a card here this turn, +4 Power. -> 4/5 On Reveal: If your opponent played a card here this turn, +3 Power.

Groot 3/3 On Reveal: If your opponent played a card here this turn, +3 Power. -> 3/4 On Reveal: If your opponent played a card here this turn, +2 Power.

Hazmat 2/1 -> 2/2

Black Cat 3/6 -> 3/7

Nakia 3/1 -> 3/2
---
LOCATION UPDATES
Oscorp Tower will no longer swap card sides if Professor X is there

Raft and Vibranium Mines text-only updates

Warrior Falls will appear less often
---
BUG FIXES
Localization improvements for some Titles.

Fixed an issue that would cause players to get kicked out of games when Black Panther activated many times in a turn.

Fixed an issue that caused some card buffs to not be added if there were multiple doubling effects active at the same time.

Attilan activating no longer causes games to get stuck.

Fixed an issue that causes shop timers to break if you change device time.

Power values larger than 2 digits no longer display stretched.

Fixed an issue with certain locations stalling the game, such as Warrior Falls and Gamma Lab.

Deadpool now displays Power correctly if he's destroyed while temporarily buffed.

Updated Carousel for Season Pass to say "Season Pass" instead of "Battle Pass."

And many more!
---
For more detailed info, you can check here:
What do you guys think of this patch? Will it be more challenging and make the game smoother? Comment down below to share your thoughts!
Life is too short to be anything but happy! - Arelios
News Source: Official Website of Marvel SNAP (marvelsnap.com)