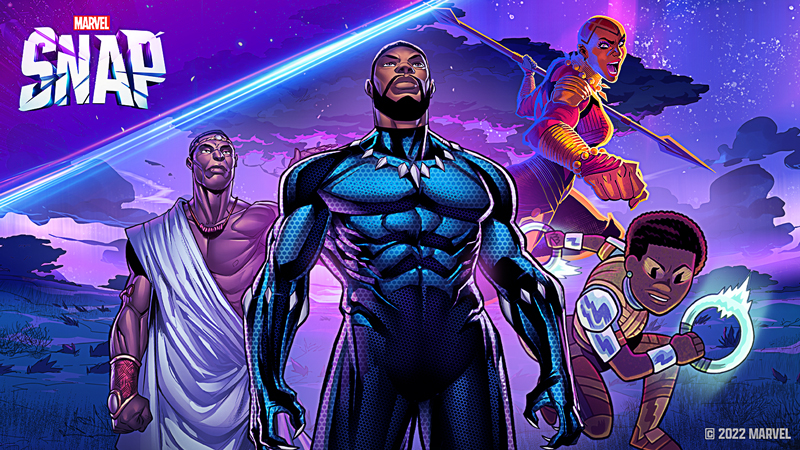 Marvel SNAP is finally getting into a new season. This season of MARVEL SNAP delves into the magnificent nation of Wakanda. The Season Pass allows players to unlock a completely new character: Black Panther. Discover more about the renowned places, Wakandan characters, and other rewards you'll encounter during Warriors of Wakanda!
Here is the more detailed info:
---
New Character: Black Panther
---
New Rewards
---
New Locations
In this new season, we will be getting to explore new places, such as:
Shuri's Lab

Warrior Falls

Vibranium Mines

Wakandan Throne Room
---
For more information, you guys can also check here:
What do you guys think of this update? Will Black Panther be your ace card in Marvel SNAP? Let's play some SNAP!

Comment down below to share your thoughts!
Life is too short to be anything but happy! - Arelios
News Source: Official Website of Marvel SNAP (marvelsnap.com)