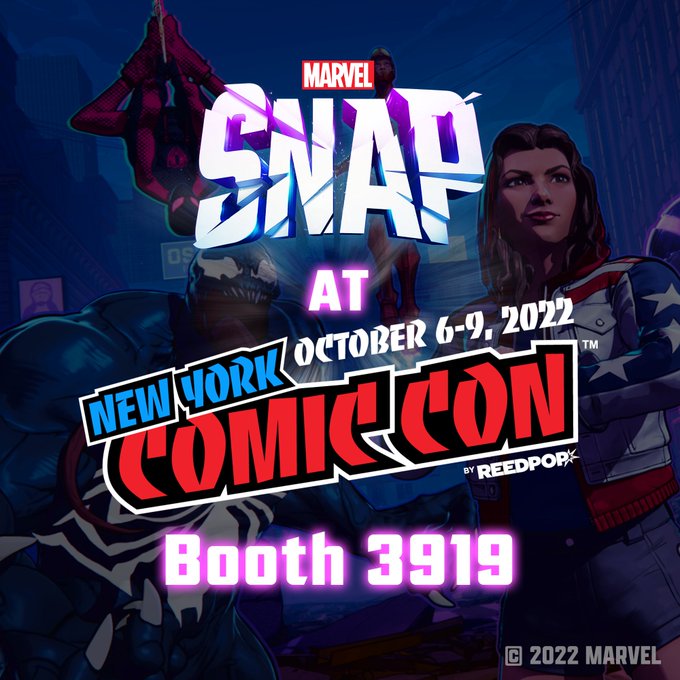 MARVEL SNAP officially announced they would participate in New York Comic Con 2022. New York Comic Con 2022 will be held on October 6 - 9, 2022, at Javits Center, 429 11th Avenue, New York, USA.
As for booth numbers, MARVEL SNAP will be at booth 3919 and Marvel Entertainment LLC will be at booths 2057 and 2261.
For more information you can check the official New York Comic Con website:
New York Comic Con | October 6-9, 2022
What do you guys think? Will there be exclusive merchandise for MARVEL SNAP? Don't miss it!
Life is too short to be anything but happy! - Arelios
News Source: Official Twitter Account of MARVEL SNAP (@MarvelSnap)