Modokalypse - Deck Build by @Ketronome using Tacter
You must be logged in if you wish to post to the forum.
OP
Ghostiee
3 weeks ago
---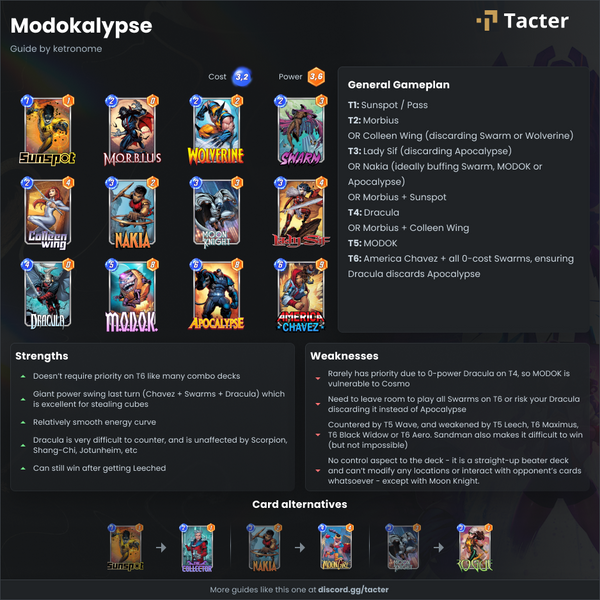 Wanted to share an interesting build created by ketronome using Tacter's guide building platform. I hope this helps some of you and if you try it and it works, please feel free to comment and let know how it went for you!
HOW TO PLAY
T1: Sunspot / Pass.
T2: Morbius OR Colleen Wing (discarding Swarm or Wolverine).
T3: Lady Sif (discarding Apocalypse) OR Nakia (ideally buffing Swarm, MODOK or Apocalypse. OR Morbius + Sunspot.
T4: Dracula OR Morbius + Colleen Wing.
T5: MODOK.
T6: America Chavez + all 0-cost Swarms, ensuring Dracula discards Apocalypse.